I feel there's something I need to tell you about, here on
Life with Lynnie
(LwL). So, I will... today!
There's an article I believe you need to read and/or know about.
9news.com.au
posted the article entitled,
ISIS 'terror playbook' urges lone wolves to hide behind fake Gumtree and e-Bay ads
:
http://www.9news.com.au/world/2017/05/30/10/16/isis-playbook-shows-how-lone-wolves-lurking-behind-fake-gumtree-and-ebay-ads/?ocid=9newsfb
.
Hopefully, you clicked on the link, and read the article. I can't share it all, but will let you know about what was stated (I copied/pasted):
Islamic State has called on supporters to place fake ads on popular websites like Gumtree to lure innocent victims who will be held hostage and then executed.
The latest edition of the terror group's online magazine Rumiyah outlines in chilling detail how would-be lone wolves can carry out such attacks.
In a disturbing featured section of the 58-page magazine titled Just Terror Tactics, Australia's home-grown terrorists Man Haron Monis, Numan Haider, and Farhad Jabar are all named and applauded.
The article declares that the objective of hostage taking is "to create as much carnage and terror as one possibly can". For optimum impact, potential attackers are encouraged to create a drawn out hostage situation to leverage maximum media attention.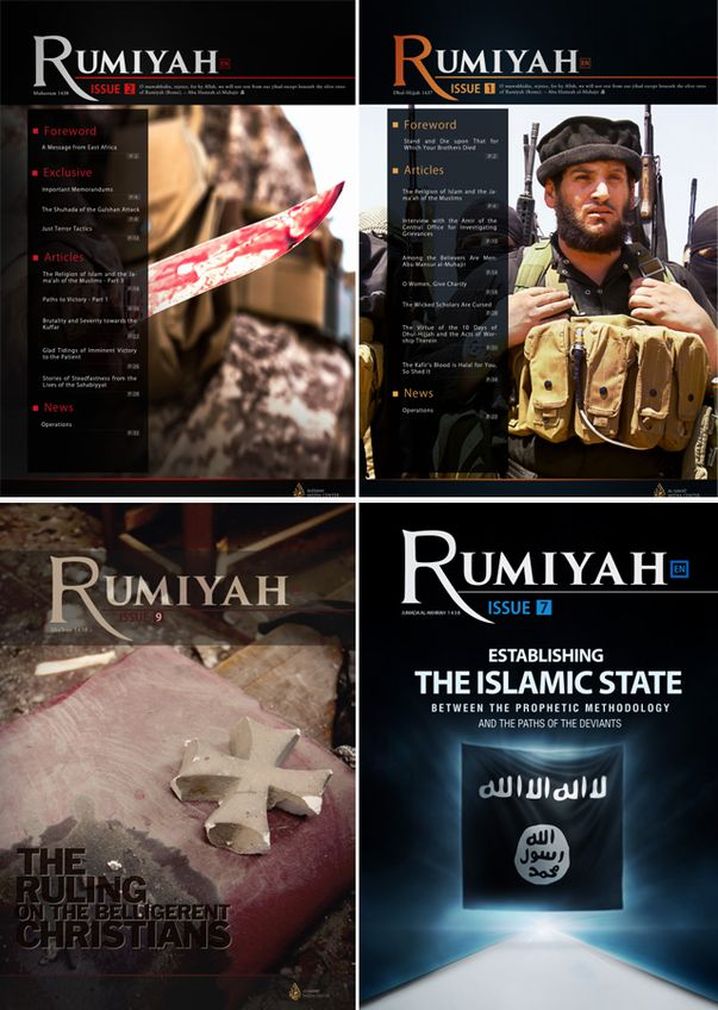 A collection of Rumiyah covers, the slick multi-language propaganda magazine produced by ISIS. Source: Clarion Project
"This is because the hostile kafir (a derogatory word to describe non-believers) only understands one language and that is the language of force, the language of killing, stabbing and slitting throats, chopping off heads, flattening them under trucks, and burning them alive."
In what is a kind of murderous ISIS playbook, the propaganda piece advises a variety of ways a jihadi can hijack popular classified ad websites trafficked by millions of people every day to take hostages.
ISIS methods include advertising decoy jobs, second hand items for sale and rooms to rent on websites like Gumtree, eBay and Craig's list.
All are ploys designed to snare unsuspecting victims for execution.
Wow!
Thinking about how awful people can be treated and/or killed, made me think of Matthew 24:9, "Then shall they deliver you up to be afflicted, and shall kill you: and ye shall be hated of all nations for my name's sake."
See... in God's Word the Bible, we are told that things like this will happen.
People may afflict you, kill you, and we shall be hated of all nations for His name's sake.
Yes, it seems that Christians are hated. And, are being hurt and/or killed.
Please, pray that the minds and hearts of people who don't understand the truth about what is happening in the world, will be opened. So, they can then know and understand the truth about what is being done, even in this era.
Why?
It seems that many people do not believe what is truly happening in the world. And, some don't even seem to care.
Thank you for praying.
May God bless you.
Until next time...